10/2 & 10/3 Status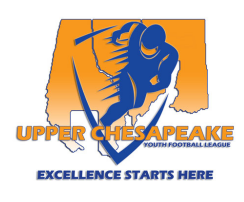 All games this weekend (10/2 and 10/3) are postponed.  Per our rule book, the State of Emergency supersedes any decision making and forces this weekends games to be postponed.  In addition, Baltimore County Public Schools and Harford County Public Schools are starting to weigh-in on field usage for this weekend, as is the Department of Parks and Rec.
I understand that this decision may not be a popular decision, and will likely be scrutinized should it turn out to be a beautiful day 
on Saturday
.  However, our rules are functioning as intended, and we are following them, as we've been entrusted to do.
As I mentioned in my previous email, please plan on attending the Board meeting 
on Tuesday 
with your field's availability and we will go over our rescheduling plan.
Please let me know if there are any questions.

Thanks! 
President - UCYFL